How to Get An Alcatraz Tour Last Minute Ticket
Once Alcatraz sells out, finding Alcatraz tours last minute tickets can feel like an impossible task. Here is our local guide to finding sold out official Alcatraz tour tickets.
Every year travelers to San Francisco are shocked to find out tickets to Alcatraz can sell out *months* in advance. 
In winter you may score same-day tickets, depending on how early you start trying. If that doesn't work, you usually can get tickets for the day tours the next day. But during the high season, Alcatraz Day Tour tickets should be booked at least 2 months ahead if you want to be sure you can get tickets.
For so many, Alcatraz is meant to be the highlight of their trip to San Francisco. So, the news that buying tickets a month in advance is considered "last minute" can be jarring.
Luckily, as long-time San Francisco locals, we have a few tricks up our sleeve on how to come across last-minute Alcatraz tour tickets!
How to Get Alcatraz Tour Last Minute Ticket
Find San Francisco tours with Alcatraz combo tours
The most reliable place to look for Alcatraz tickets last minute is with local San Francisco tour companies that offer an Alcatraz package.
Not only will these include a San Francisco tour, but the Alcatraz ticket price is worked into your tour package! 
Watch our video on insider tips on getting last minute Alcatraz tour tickets


When Alcatraz tickets are sold out there are a lot of tour companies who still offer tickets. This is because they have purchased tickets in advance. Be sure you contact a tour company on time. No third party or tour company is allowed to re-sell Alcatraz prison tickets as individual tours or tickets so it will always be a combined tour.

There is a variety of city combination tours that go out to Alcatraz. You can choose to pair Alcatraz with a trip to Muir Woods, Sausalito, Wine County or even a bay cruise.
Watch out for scammers that trick you into sailing "around" the island. Be sure your Alcatraz tour includes tickets on to Alcatraz Island for the audio tour.
San Francisco Bay cruises are fun, but not if you were actually expecting to visit Alcatraz Penitentiary. Be sure that your tour includes official tickets that depart from Pier 33 aka Alcatraz Landing.
Dylan's A Day in the Bay Tour is an all-inclusive one day excursion around San Francisco, Muir Woods & Alcatraz. This tour picks up from Fisherman's Wharf and spends over an hour at Muir Woods National Monument. Afterwards travelers enjoy lunch in Sausalito before ending their tour with a ferry ride on to Alcatraz Island.
We've also verified that these 10 Best Alcatraz Tours all provide tickets to the official Alcatraz day tour through Alcatraz City Cruises. So you can shop safe with these local San Francisco companies knowing you have real tickets to Alcatraz. Some of these companies even let you choose between different Alcatraz tour times!
Please note, one of the only ways to get Alcatraz discount tickets is to order them with the San Francisco CityPass. 
Check the official Alcatraz City Cruises website for cancellation tickets
As reliable as Alcatraz tours from local companies are, those will eventually sell out as well. Even if they aren't sold out, Alcatraz Island requires tour companies to provide the names of all their guests ten days before their Alcatraz tour.
Whatever tickets the tour company didn't sell, have to be returned to Alcatraz.
Once those tickets are returned to Alcatraz Island, they become available for purchase online. Tickets that are cancelled are also added back to the online ticket sales and get updated several times a day between 8AM and 5PM Pacific Time. 
Alcatraz City Cruises used to offer a waitlist or same-day standby option, but this is not an option anymore since the beginning of this year! All those tickets will be added to the online ticket sales as well.
We can't stress this enough, it's a long shot. But, keep refreshing that page within that timeframe and you might end up with some last-minute tickets! We have had guests on our most popular San Francisco bus tour say that they got their Alcatraz tours tickets last minute by trawling the official Alcatraz website.
Get Alcatraz Night Tour tickets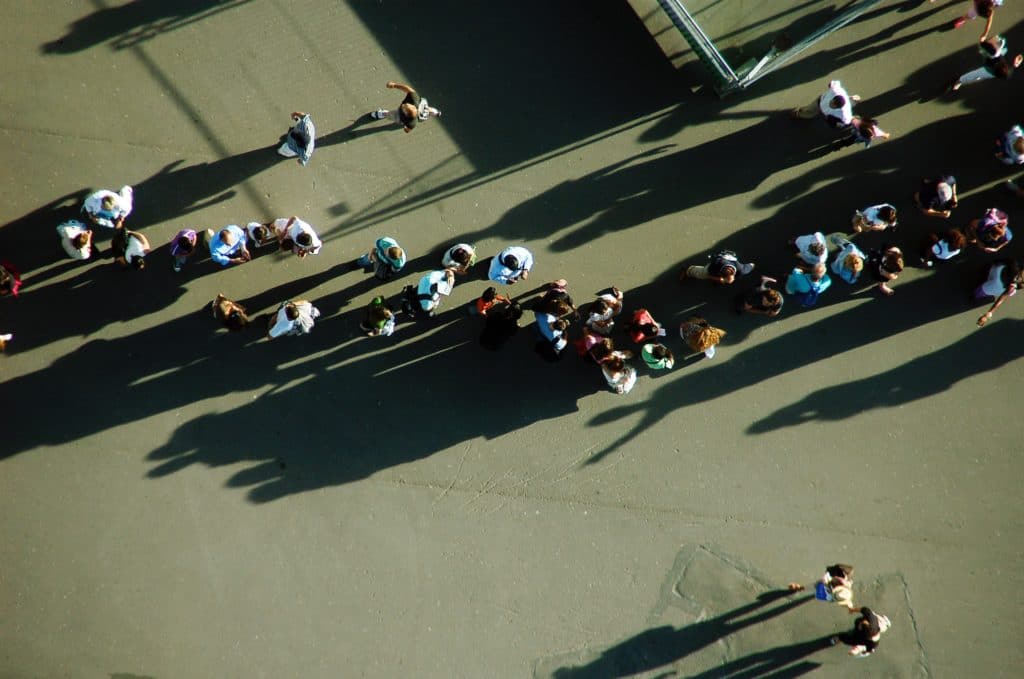 We are big fans of the Alcatraz night tour! We've chronicled the big differences between the Alcatraz day tour and Alcatraz night tour — and we always suggest the night tour if you are booking far enough in advance.
During the day, boats bring guests to Alcatraz Island roughly every 30 minutes, but in the evening there are only two single departures to the former Alcatraz Prison. So while it's tough to get a last-minute Alcatraz Night Tour ticket, it's worth a shot to check that option if all of the day tour tickets are sold out. 
Frequently Asked Questions About Alcatraz
How long is the Alcatraz tour?
Once you've gotten your hands on an Alcatraz tour last minute ticket you're only a 15 minute ferry ride away from Alcatraz Island. However, the infamous cell house sits at the top of the island. This walk usually takes at least 30 minutes because there is so much to stop and see on the way there.
Once at the actual prison, you'll be able to begin your Alcatraz audio tour that was the first of its kind. There is no additional charge for the cell house audio tour because that is worked into the official Alcatraz tours price!
The audio tour is self-guided and at your own pace. Most people spend about two hours. 
How accessible is Alcatraz?
As mentioned before, Alcatraz in located at the top of the island. So plan to take three increasingly steep, hilly roads to reach the top. The distance you would have to walk is about ¼ mile (0,4 km) with an elevation change of 130 feet (40 meters).
If you have mobility issues, don't worry, there is a mobility tram that provides free rides for those with mobility needs to the top of the hill and back down to the dock. Families with small children and strollers are not to be accommodated on the S.E.A.T. tram.
The Following areas are completely wheelchair accessible:
Alcatraz dock area

Prison building main floor

All bookstores

Museum displays

Island theatre

Pier 33 Alcatraz Landing

All Alcatraz City Cruises vessels
What is the best time to visit Alcatraz?
May-October is considered the high season so, expect crowds during these months. During holiday seasons Alcatraz is very popular as well. For Christmas and Thanksgiving it is especially hard to get tickets. Same applies for Memorial Day Weekend, Easter Week, Labor Day Weekend and Fleet Week (1st week of October).
Since the summer (June-August) can be quite chilly and foggy in San Francisco, you should plan your visit in April-May or September-October if you want to experience the best weather. January and February are the quietest months to visit Alcatraz. Later in March it starts to get booked up again.
The best way is to avoid having to search for Alcatraz tours last minute tickets by booking early!
Discover San Francisco like never before! Join our Explore S.F. group on Facebook, your ultimate guide to the city's best-kept secrets. From local tips to monthly adventures, this is where your journey begins. Click here to join and start exploring!