How to Get to Sonoma From San Francisco
A visit to San Francisco just wouldn't be complete without a trip to the famous wineries in Sonoma. Keep reading to learn how and when to visit Sonoma County!
Is a trip from San Francisco to Sonoma on your list of things to do during your visit to San Francisco? If not, it probably should be! As one of the most iconic branches of Northern California's Wine Country, Sonoma Valley is famous for its world-renowned wines and scenic wineries.
In this article, we cover the following:
But, that's not all you'll find here! This artistic region boasts some of the Bay Area's most beautiful countryside, a tantalizing selection of artisanal culinary products, and a handful of Michelin rated restaurants. So, it's no surprise that visiting Sonoma county is a favorite activity for both locals and tourists to San Francisco!
Be sure to check out our Sonoma wine tour from San Francisco.
Our tour includes:
The best of Sonoma and Napa Valley in one day.
Visit carefully-selected boutique wineries.
Breakfast at Napa's famous Oxbow Public Market.
Take time for lunch at Sonoma Square.
Pick-up/drop-off at the historic Fisherman's Wharf in San Francisco.
To learn more about this tour and for booking information click the link below.
HOW TO GET FROM SAN FRANCISCO TO SONOMA VALLEY
---
The lovely town of Sonoma is about 45 miles northeast of San Francisco. To get to the valley, you'll have to pass through all of Marin County. Whether you take highways or scenic backroads, it should take about 1.5 hours by car. And be prepared for some beautiful views along the way! While the road isn't coastal, you'll pass through a series of rolling rural hills, stunning vineyards, and quaint towns en route to Wine Country. So, how do you get to Sonoma County from San Francisco?
Because of the distance from San Francisco to Sonoma, ride-sharing or taking a taxi cab aren't great options. And while it is possible for a serious cyclist to bike up to Sonoma County, the ride is long and intense. You'll need to be prepared to spend 5-8 hours on your bicycle each way and tackle some serious hills along the road. With that in mind, we think the best ways to get from San Francisco to Wine Country are by car, public transportation, or with one of the many Sonoma Valley wine tours!
Let's take a look at these three options in detail, then we'll touch on the best times of year to visit Sonoma County.
Car Rental
---
With such an easy distance from San Francisco to Sonoma, driving is definitely an option. Even if you don't have your own vehicle, you can easily rent a car in San Francisco and set your own pace for the trip up to the valley. Driving yourself up to Sonoma is a great option for visitors who aren't planning on stopping at wineries during the outing, or for those traveling with young families. With a rental car, you can easily navigate between some of Sonoma County's most iconic communities. Visit the historic town of Sonoma, do some shopping in the boutiques of Healdsburg, or sample craft coffee and fine cuisine in Santa Rosa or Sebastopol. Between taking in the beautiful landscape and enjoying the quaint towns, we think you'll enjoy visiting this region even if you aren't able to do wine tasting on your trip!
However, it would be a little disappointing to make it all the way out to one of the country's most renowned wine regions and not taste the wine. If you're intending to sample the Sonoma County wines, renting a car does get a little more complicated. In this case, you'll need a designated driver to join you on the trip. Your designated driver will also need to be present with you when you take out your rental car. They'll need to present ID and be added as a driver on the account in order to be covered by car renter's insurance. Also, keep in mind that car rentals in San Francisco can be on the expensive side. Be prepared to pay upward of $50/day for a standard compact car rental.
Public Transportation
---
Not able to find a willing designated driver to accompany you up to the vineyards of Sonoma County? Then, you may want to consider getting to Sonoma Valley via public transit. One of the most convenient choices is the San Francisco to Sonoma shuttle run by  Golden Gate Transit. This service operates buses from San Francisco to Petaluma and Santa Rosa. The downside of this option is that once you get dropped off at the bus stop, you'll be on your own to get to and from the top wineries on your list. We recommend booking a ride-sharing service, like Lyft or Uber, to help you get in between wineries. If you're feeling adventurous, you could also walk to a bicycle rental shop and bike your way between wine tasting stops!
Sonoma Wine Tours from San Francisco
---
If you don't have a designated driver, and you aren't interested in sorting out your own transportation between wineries, the best option for you is a San Francisco to Sonoma wine tour. You can take public or private wine tours of Sonoma. The best wine tours from San Francisco include hotel pick-up and drop-off and complete transportation to and around Sonoma. Some of them also offer included tasting fees. We can set you up with a San Francisco private tour to Sonoma as well.
There are dozens of San Francisco wine tours to choose from. So, which one is best for you?
Our top choice for the best Sonoma wine tour from San Francisco is this small group Sonoma and Napa Valley Wine Country tour. One noteworthy point about this wine tour is that you can actually take your kids! Anyone under 21 years will be offered a discounted tour price. And, of course, they won't be able to sample wines at any of the wineries. Here's how it works:
Pick-up and Bonus Stop
Since this tour visits two wineries between both Sonoma and Napa counties, it makes an early start. You'll be picked up at Beach & Hyde in San Francisco between 7:45–8am, when you'll board the minibus and travel to the first stop. Before heading up to Sonoma County, you'll have a brief opportunity to explore the Golden Gate Bridge. Your tour guide will park the bus at the scenic overlook point, so you can step off and capture some memorable photos of the landmark. You'll even have some traveling companions nearby to take a group photo if you'd like!
Breakfast Oxbow Market
The first stop in Wine Country will be at Oxbow Public Market in Napa. Oxbow Public Market is a popular local gathering destination in Napa Valley. The market features plentiful food and drink options for our morning visit. You can sip on a cappuccino from Ritual Coffee Roasters or imbibe in a mimosa or Bloody Mary from C Casa to start your day. Sample delicious eats like Oprah Winfrey's favorite English Muffins from Model Bakery, a sweet Empandita from El Porteño, or a savory bagel sandwich from Loveski Jewish Deli. At Oxbow, you'll find countless tasty options to choose from to begin your memorable day in Wine Country!
First Winery Stop in Napa
Now off to wine tasting! Napa's wineries are beautiful and plentiful, and we've already narrowed down the best ones to visit for you. Ru Vango is our current favorite, though that is always subject to change if needed. Begin your wine tasting experience with their knowledgeable and kind staff!
Lunch & Free Time in Historic Sonoma Square
Located in the heart of Sonoma Valley, historic Sonoma Square offers an abundant choice of options for lunch and leisure. Here, you can stroll through the charming courtyards and meandering alleyways, exploring your lunch break however you wish. There are countless cafes and restaurants to choose from, whether you'd like to enjoy a sit-down meal at a Michelin-featured restaurant (reservations recommended) or grab a bottle of wine for a picnic lunch. We've even put together a self-guided walking food tour to savor the ample variety of eats, and there's plenty of free time if you'd like to add-on a third wine tasting to your day. With dozens of tasting rooms to choose from, you can sample wines from Petite Sirah to Sauvignon Blanc and everything in between. In addition to eateries and tasting rooms, Sonoma Square is home to many charming boutique shops, art galleries, and museums to explore, allowing you to take in all that Wine Country has to offer.
Second Winery in Sonoma
From there, you'll make your way to the second winery stop. This tour includes wine tastings at two boutique wineries. The best part? There are absolutely no extra tasting fees. So you can participate in as much tasting as you like without breaking the bank! While the winery stops are subject to change if needed, you will most likely visit the wine tasting rooms at Robledo or Roche winery. Each winery has been carefully selected for its unique character, knowledgeable and friendly staff, and refined ambiance.
After making the last winery stop in the afternoon, you'll enjoy a scenic ride back from Sonoma to San Francisco. You'll be conveniently  dropped off right where you were picked up, at the beautiful and historic Fisherman's Wharf/
HOW TO GET FROM SFO TO SONOMA
---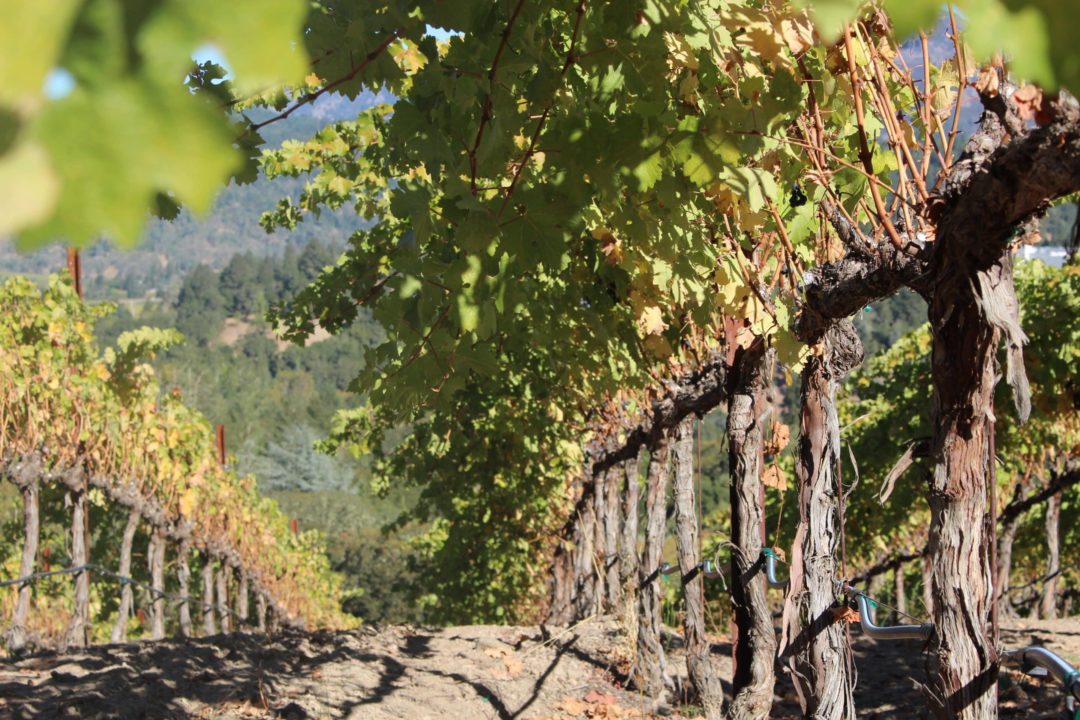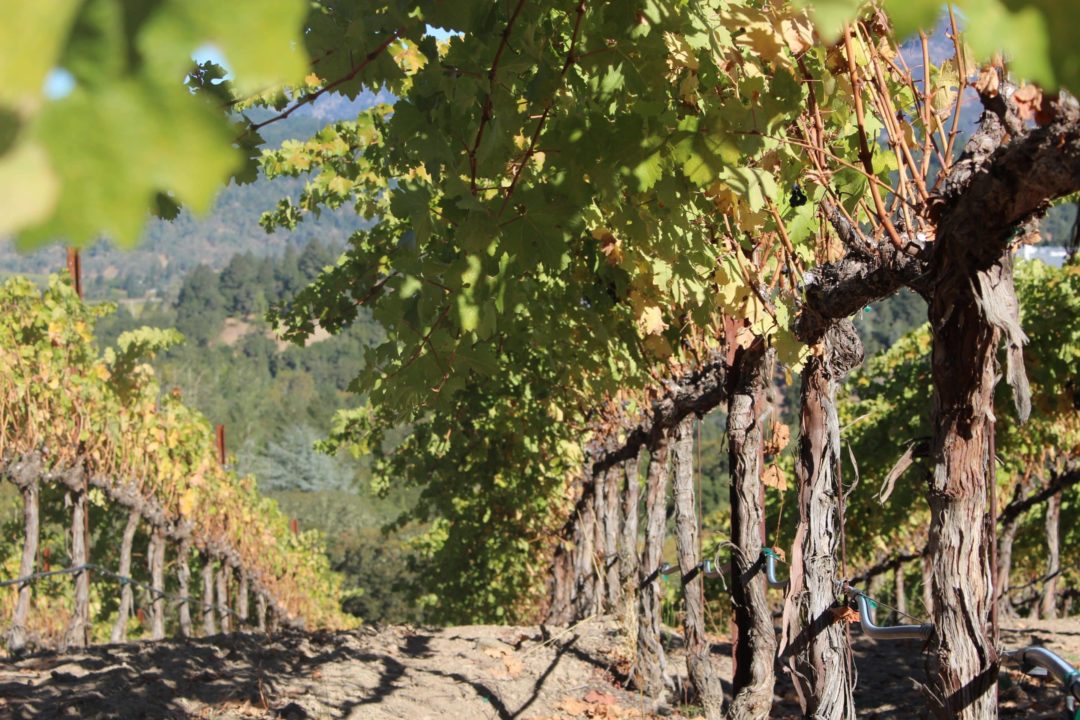 Flight Options
Planning to head directly up to Wine Country after touching down at SFO international airport?
The Sonoma County Airport Express is a convenient option for an SFO or OAK airport to Sonoma shuttle service. This shuttle departs from both the San Francisco and Oakland airports and makes four stops in Sonoma County: the Sonoma County Airport, Santa Rosa Fairgrounds, Doubletree Hotel in Rohnert Park, and the Petaluma Fairgrounds.
Ride- Sharing & Public Transportation
However, once you get to Sonoma you'll be on your own. You can hire a Sonoma car service to drive you around, rent a bike, or call a driver to help with transportation. While taking the airporter service is an option, we think the easiest way to get in between SFO and Sonoma is by taking a tour. You can easily take the BART or a ride-sharing service from SFO into San Francisco. And then hop on one of the available Wine Country tours from there! The perk of this choice is that all of your transportation around Sonoma and back to San Francisco will be 100% taken care of.
Sonoma Tours
If you decide to take the Napa and Sonoma Wine Country tour, outlined above, you can be picked up at any San Francisco hotel of choice. So, it's easy enough to have a Lyft or Uber driver take you straight from the airport to the hotel in time for pick-up. Alternately, you can use the BART system to get to your chosen pick-up location. If you choose this option, be sure to get on one of the lines taking you into the heart of San Francisco! Taking a tour rather than the airporter service will ensure that you get to all the wineries on your list. Plus, it'll save you from the hassle of coordinating transportation around Sonoma county and back into San Francisco.
Booking a private tour of Wine Country is always a great option for those who have done their research and want to choose their own adventure. Reach out for more information!
WHEN TO VISIT SONOMA VALLEY
---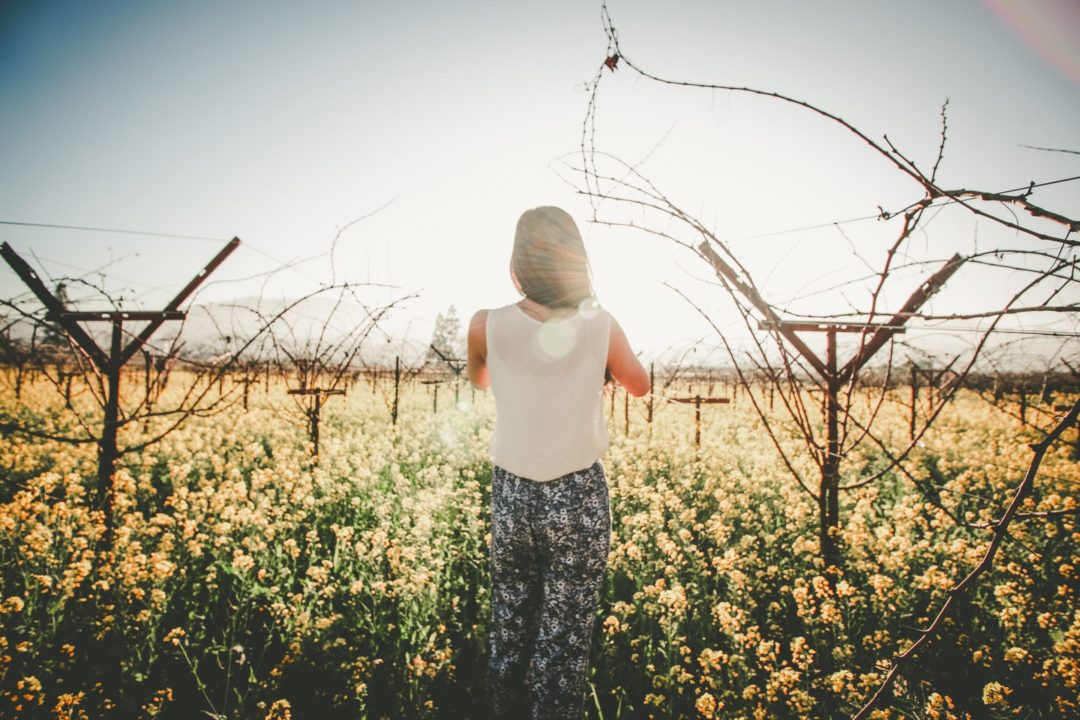 Now that you know about the best  transportation options to and from Sonoma, you may be wondering about the best time to visit the area. The truth is that it's pretty difficult to choose a bad time to visit Sonoma County. This region is known for its mild temperatures and beautiful countryside, making it a favorite spot for visitors almost year round.
Summer and Autumn
Summertime is definitely the peak tourist time, with average highs in the 70's and lows in the 50's. The harvest season starts in late summer and lasts from August to October. During this time, you'll see trucks loaded with grape bins trundling down the roads and vineyards dripping with ripe grapes and alive with harvesters. If you're looking for the best time to truly experience the spirit of winemaking, come during the harvest season!
The valley is also beautiful in autumn. From October to November, the vineyards turn vibrant shades of gold, red, and orange and the skies are mostly sunny. Sonoma typically experiences warm autumn days, with highs in the low 70's. Prepare for cooler temperatures and scattered rainy days over the winter months.
Winter and Spring
After the dry summers and colorful falls, the winter rains in Napa usually bring a lush green landscape. While the vineyards are bare during the winter, the hills themselves are typically at their brightest in January and February.Early spring is lovely in Sonoma as well. In April, May, and June, the regional valleys are covered in wildflowers, including bright yellow mustard plants that grow in between the rows of vineyards. Look out for apple orchards in blossom, fragrant acacia trees, bright pink quince, and lilacs in full bloom if you come during the spring. Most importantly though, no matter what season you come in, the wine tasting rooms will be open to visitors year round!
Planning a trip to Sonoma from San Francisco can be overwhelming, especially if you have to coordinate transportation, choose wineries, and navigate unfamiliar roads. So, we hope that this guide on when to visit Sonoma Valley and our recommendations for the easiest transportation options helps make your Sonoma day trip fun and stress-free!
---
Ready to plan your excursion to Sonoma Valley? We'd love to help make your trip spectacular!
Book the #1 Napa and Sonoma Wine Country Tour
---
Want to learn more about Wine Country? Here are some related articles:
---
Discover San Francisco like never before! Join our Explore S.F. group on Facebook, your ultimate guide to the city's best-kept secrets. From local tips to monthly adventures, this is where your journey begins. Click here to join and start exploring!