How to Spend 2 Days in San Francisco
Whether you're planning a weekend getaway in the city or a short trip mid-week, we've got the best ideas to help you make the most of your 2 days in San Francisco. Keep reading to learn about our top picks for popular sights and local favorites!
San Francisco is one of the top tourist destinations in the world and it can be overwhelming to plan your activities here, especially if you are only visiting San Francisco for two days.
It's a vibrant city with tons of culture, art, and food. And all surrounded by the beautiful natural landscape of Northern California!
To help make a short trip to San Francisco go smoothly for you, we've put together this guide to 2 days in San Francisco. There's something here for everyone!
---
---
San Francisco in 2 days: Before You Go
It's important to start off your San Francisco itinerary by choosing a place to stay. For easy access to the best activities, choose from one of the many hotels in Fisherman's Wharf or North Beach!
If you like to travel in style and want luxury by the waterfront, you should consider staying at the Fairmount Heritage Place at Ghiradelli Square. For more budget-friendly options around Fisherman's Wharf, visit our post outlining all of the best hotels in the area!
To experience a smaller, more local neighborhood we recommend staying at a hotel in North Beach. For a cozy boutique inn experience check out the Washington Square Inn in North Beach. It's perfect for a romantic weekend in San Francisco!
Now that you are settled into your hotel and ready to hit the ground running, here are some of our favorite fun activities in San Francisco. These days are pretty jam-packed so you can also pick and choose what works best for your pace.
---
Day 1: What to See in San Francisco in 2 Days
---
Morning Activities
Start your San Francisco getaway at the Ferry Building Marketplace, home to many gourmet shops and restaurants. Grab a coffee at Blue Bottle and a pastry at Acme Bread Company and enjoy the fantastic views out across the Bay.
If you are there on a Tuesday, Thursday, or Saturday, you may even stumble into the Ferry Building Farmer's Market. This is a great place to browse the best local produce and artisan foods!
Then, walk north along the Embarcadero making your way to Pier 39 and Fisherman's Wharf— here's our insider guide to Fisherman's Wharf and Pier 39. This walk takes about 30 minutes and is one of the most scenic walks in the city. Along the way, you'll enjoy views of the Bay Bridge, Angel Island, and Alcatraz.
If walking isn't for you, or if you want to get there faster, we offer San Francisco bike rentals for discounted prices! Our rental location is in North Beach, so you'll be all set to ride along the waterfront with ease.
*If you are traveling with kids we highly recommend a stop along the way at the Exploratorium. This museum of science, art, and human perception features hundreds of interactive exhibits, great for kids (and adults) of all ages!
---
Afternoon Activities
If you really want to make the most of your short trip, we recommend Dylan's 2-Day Alcatraz Experience. This two-day experience takes you to San Francisco's most popular neighborhoods and then out to Muir Woods to explore some of the last remaining coastal redwoods. On day two in San Francisco, you'll spend the afternoon on an Official Alcatraz Island tour. 
Another option for your afternoon is to wander around North Beach on foot. For lunch, we suggest you grab a slice at Tony's Pizza or Golden Boy Pizza. After lunch, take a North Beach/Little Italy walking tour to really soak in the history of this iconic neighborhood!
If you are more interested in doing your own thing and embracing the Beat Generation history of the area, don't miss City Lights Books and Vesuvio for a cocktail.
Walking up to Coit Tower is another option for the more active travelers, and there is also city bus 39 that will take you up the hill.
It's fairly easy to navigate the city's public transportation system (Called Muni), especially with the Muni Mobile App.  
It's free to walk around inside and view the historic murals at Coit Tower, but there is a charge to ride the elevator to the top. But never fear! If you don't have the energy to make it up there, Coit Tower's iconic shape is visible from many parts of North Beach.
Learn More About 2-Day Alcatraz Experience
---
Evening Activities
It wouldn't be a great two days in San Francisco without taking advantage of the thriving nightlife scene in the city.
After having dinner at one of the many Italian restaurants in North Beach, catch some stand-up at Cobb's Comedy Club, Music at Bimbo's 365, or go bar hopping on Grant Ave. With these options, you are sure to have a memorable night!
---
Day 2: What to See in San Francisco in 2 Days
---
Morning Activities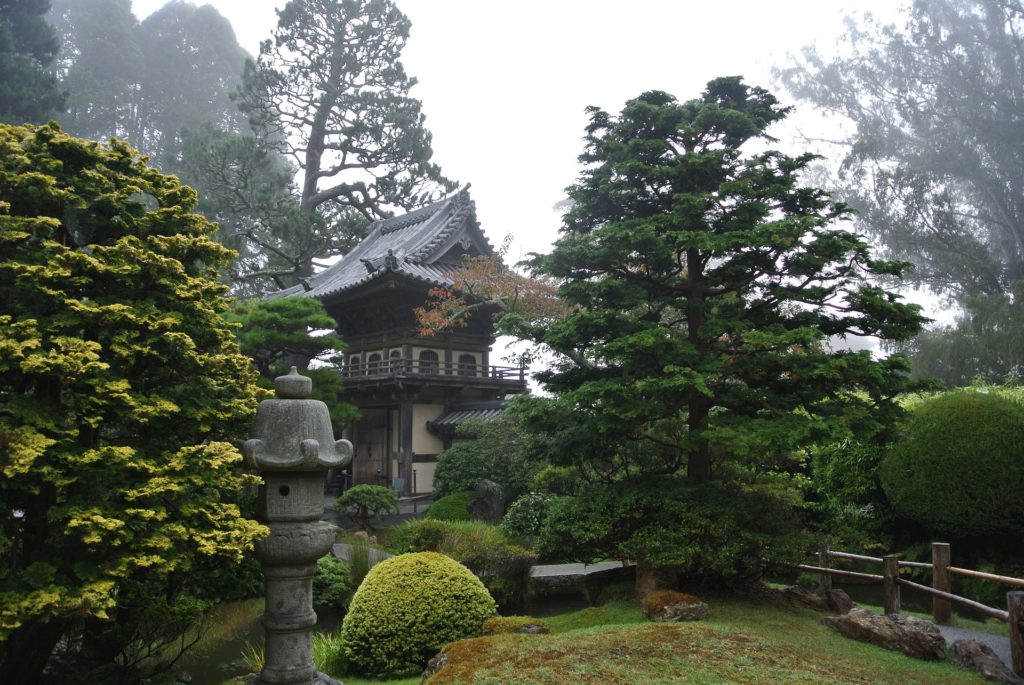 It can be hard to choose what to do in San Francisco in 2 days because there are so many options! Our choice is to spend your day visiting one of the city's most popular destinations: Golden Gate Park.
Now we will mention that Golden Gate Park is HUGE. It spans over 3 miles from East to West and is actually larger than New York City's Central Park. So, it's important to pick and choose from the many attractions within the park and not try to do the whole thing in one day.
For a short 2 days in San Francisco, we recommend just visiting 2-3 of the many museums and gardens in the park.
Start your day off at:
Conservatory of Flowers

 for plant enthusiasts OR

The

deYoung

Museum for those more interested in fine art OR

If you are traveling with children you cannot miss the

California Academy of Sciences

, which features an aquarium, rainforest, planetarium, and many other exciting exhibits.
Then choose between the Japanese Tea Garden or the Botanical Gardens to appreciate some of the unique outdoor features of the park.
If you are feeling energetic and want to cover more distance, try out a bike tour of the Golden Gate that goes through the park! This is a great way to visit some of the lesser-known sights.
---
Afternoon Activities For Your 2 Days In San Francisco
Some of these places have lunch options, but since this is not your average San Francisco travel blog we recommend venturing into the Sunset District next to the park to try some of the best local food.
For elevated Mexican food check out Nopalito on 9th Ave., and if you are craving Chinese we suggest San Tung on Irving between 11th and 12th Ave.
From there, hop in a ride-sharing service or taxi to make your way up to Twin Peaks. You will be greeted with one of the best views of the city and a great spot for some photo opportunities.
---
Evening Activities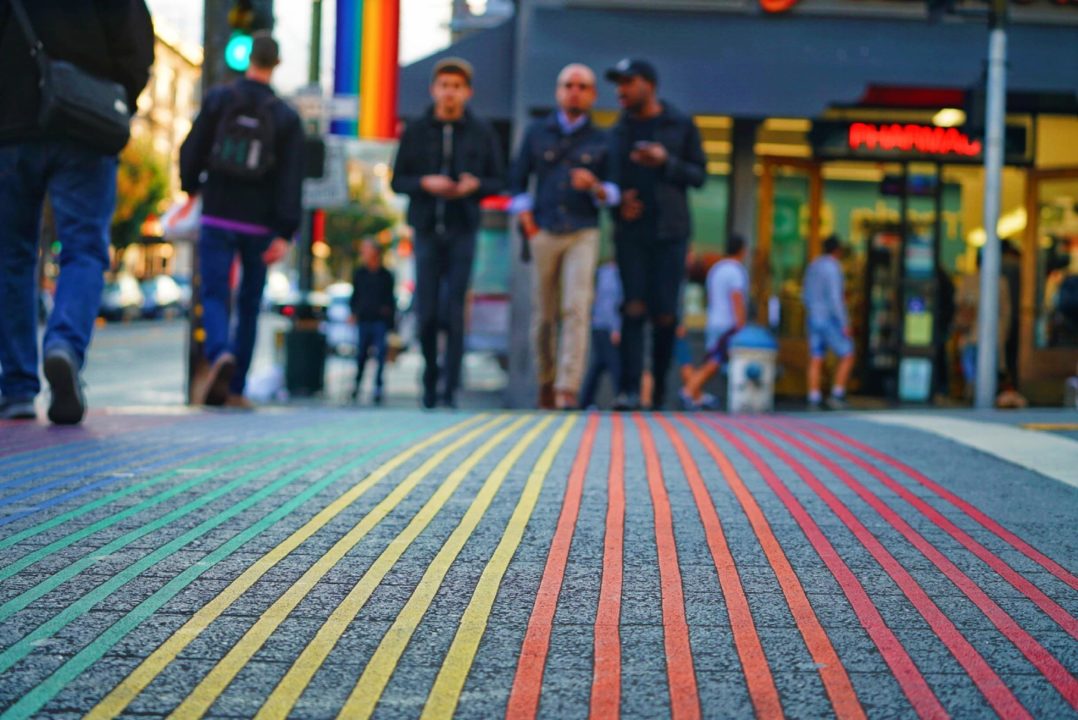 Once you post the perfect Instagram, head down through the Castro neighborhood to grab a drink or bite to eat in the Mission. This can be a fun walk (it's downhill!) if you have the energy, but it's also a quick car ride.
Dine with locals at Delfina Restaurant or Pizzeria Delfina next door. For cocktails or many more food options, venture a bit farther to Valencia street.
We'll admit that it's impossible to see all of San Francisco in 2 days. There are endless sights, attractions, restaurants, and cool neighborhoods to explore. But, for a short trip, these are some of our favorite things to do, and we're sure you'll be planning to come back in no time!
---
Ready to plan your trip to the city? Let us help make your visit to San Francisco unforgettable with a 2-Day Experience!
---
Looking for even more ideas for your trip?
Fun things to do in San Francisco with kids
How to spend 3 days in San Francisco
---
Discover San Francisco like never before! Join our Explore S.F. group on Facebook, your ultimate guide to the city's best-kept secrets. From local tips to monthly adventures, this is where your journey begins. Click here to join and start exploring!